My partner and I have been privileged enough to be able to afford to buy a house this year. It was an overwhelming process and, considering the circumstances of a global pandemic, quite uncertain. What are the norms for open houses? Are prices going up or down in this market? Buy now? Wait for later? With each real estate market being in its own bubble, the unprecedented nature of this year did not help.
Being on the other side of it all, I can say - it was all worth it. Being "on the hook" for 30 years of any payment can be quite scary, but I rather look it from a different perspective: you are investing in something that increases value over time except when it doesn't - you just so happen to also be living in your investment.
Renting has its own benefits in terms of mobility, but you are still free to sell your house (although it is a lot more hassle) and potentially make some money in the process for the market increasing value over time (the previous home owners lived here for less than 4 years, and made ~$100k in increased value).
Being both proud nerds 🤓, of course, our home project quickly turned into a "smart home" project.
The Smart Tradeoff
Why go through the trouble? The reviews for smart home device reviews always feature a couple of horror stories of devices being unresponsive, unexpected behaviors, or sheer frustration with some aspect of the user experience.
What's the problem with just going in and pressing a light switch? It is less about solving an existing problem, but more about addressing "untapped potential".
In my mind, there are two: automation and versatility. With smart devices, you can take advantage of the same benefits that computing once brought to many other areas of life for convenience and time-saving. Instead of productivity gains, you are saving time and effort – incredibly valuable resources that are better used elsewhere.
When smart devices don't work how they should, the same adverse effect of other computer-human interactions occurs - we tend to blame ourselves. We think we are to blame for going through the effort of getting something smart when the standard solution was much more reliable.
No software is without bugs, so by stepping into a smart home project, some moments of frustration are bound to occur. The question becomes - is this particular improvement in my life worth the effort of potential unreliability? It varies quite a bit. Here are some of the items we have been using and their tradeoffs.
Lights
---
Philips Hue
One of the most mainstream smart home appliances, smart lights are the nicest of the nice-to-haves. Automations can ensure lights are on when you enter your home carrying groceries, avoiding stumbling around to find a light switch. Remote light control also adds a level of convenience that I'm constantly thankful for every night - just tell good night to your favorite smart assistant.
💡 💡 💡 💡 💡 / 5
---
Hue Sync
This year, we opted to double down on the "nice-to-haveness" on a new fringe product from their lineup: the Hue Sync Box. It acts as a bridge between your HDMI devices and your TV, sampling colors from the image and changing the Hue colors around your environment for an extra level of immersion.
In practice, the results are mixed. The app recommends different types of response times depending on the content - games are "extreme", with colors changing pretty much instantly as things move around, while movies, feature a much lower change speed. All of this is to ensure that the lights add to the immersion of your viewing experience, and not detract your attention from it.
Gaming works well, especially for more colorful titles - the dynamic lights make things even more playful.
In its most intense setting, Hue Sync can be quite striking for colorful scenes (especially games)
Movies, however, especially ones with dark scenes, can be very distracting. Any light next to the pure black of OLED sticks out in the worse of ways - so Philips has set the lights set to turn off on very dark scenes (a good thing). But, even the darkest of scenes include some subject under light - and depending on where that subject placement is, the lights around your room might light up to respond - and that off → on is as distracting as a blinking light can be.
💡 💡 💡 / 5
---
Nanoleaf Aurora Lights
A staple on several Youtubers' backgrounds - the Aurora lights are striking in person. It just looks cool! The colors are vibrant, and its modular design is extremely versatile (you make your layout of tiles). The "smartness" of the lights is also unique. Unlike Hue, which features mostly static scenes, Nanoleaf scenes are dynamic. Colors can "bounce" from side to side, dim in and out in or flash in different ways.
You can choose to program the light's behavior to your taste using the app or download one of the many community-made scenes. There are pre-made scenes for every holiday/activity you can think of.
We also have a "Rhythm module", a feature expansion of sorts that includes a microphone, enabling lights to react to music in real-time, which works really well in social scenarios (whenever we can have those again).
💡💡💡💡 / 5
---
Brilliant
If iOS Control Center had a physical device manifestation, Brilliant would be it. Brilliant features touch-sensitive areas, which you can easily use your finger to control light intensity. The touchscreen can also show music that's playing, your smart cameras (compatible with Ring), and act as a photo frame.
While not our case, bigger homes with multiple stories can use brilliant as intercom speakers. Currently, we just use it as a nicer way to control the exact brightness of lights around the living room.
💡💡💡💡 / 5
Home Security
---
August and Yale Smart Locks
Security and technology have a complicated relationship. Hacks and leaks are now mainstream concepts - and we have a long way to go on educating everyone about best practices for data protection.
"A digital lock will open the door for your place to be hacked!" - an alarmist would say. Well, technically yes. No lock is unbreakable. If someone truly wants to get inside your house - they will get inside your house. So why not add some convenience for all the legitimate attempts?
We are using two different locks - August and Yale, but they both use the August app/technology for communicating with HomeKit.
The reason we didn't go all-in on August was that we wanted a key code solution (increased convenience, in case something goes wrong with the "smart" side of things), and August only offers a stand-alone keypad. While it's nice to be able to place the keypad wherever you want, for us, it's not worth the hassle of keeping another device with charged batteries.
The locks work great… when they work. They can be a bit flaky, which is particularly frustrating when you have your hands full and can't mess around with your phone (the most reliable way to have them open). It's not uncommon to ask Siri to open the doors, just to get a generic error "didn't hear back from your lock" error, followed by the sound of the doors unlocking. Huh?
These frustrations have less evident since we are working from home and staying inside most days due to COVID, but I imagine having any level of flakiness during the day to day might make these locks go from "a great smart home addition" to a self-imposed headache.
I hope geo-fencing and other automations can work to mitigate these negative aspects - some people have had success with NFC chips that trigger Siri Shortcuts but fiddling with your phone to open your door seems a wasted opportunity.
🔒 🔒 🔒 🔒 / 5
---
Ring Camera
The previous homeowners left us a Ring camera as a gift, saying that they did not ultimately use them because the battery was not that great. We decided to give it a shot with an additional battery pack, and the experience has been a bit lackluster.
One of the main benefits of a security camera is keeping some log of recent activity archived so you can check what happened to your mysteriously vanished Amazon package. Unfortunately, Amazon (the Ring company owners) only offers that functionality with a subscription. Not only that, but Ring is not compatible with HomeKit or Google Home, meaning you can't easily check the camera feed from your phone or non-Alexa smart device.
No discounts for Prime members here either - Amazon branding is not closely associated with Ring (unlike what Google is been trying to do with Nest, perhaps to keep Amazon's name away from some controversies?
📷 📷 / 5
---
Thermostat
Ecobee
I wish Nest worked with HomeKit. Not only do they have some great features to help you save energy, but they also look great as physical objects - worthy of being placed in a key high-traffic area of your home. Sadly, no HomeKit support is a deal-breaker for us, as we are both iPhone users.
Yes, you can technically have it work with HomeKit via a computer that acts as a server (running software called Homebridge). But, as mentioned before, smart devices need to be as reliable as possible to not suffer from a "why am I doing this again" effect.
The Ecobee SmartThermostat with Voice Control is the next best thing. While the industrial design is not nearly as nice as Nest, it checks a bunch of feature boxes. Learn from your routines? Check. A big display that lets you know what the current temperature is, even from far? Check. Compatibility with all major smart home standards (HomeKit, Google, Alexa)? Check!
You also get some nice extras that Nest still hasn't gotten to. This version has voice assistant capabilities built-in, so you can just talk to Alexa via your thermostat (we finally have the trifecta of assistants across the house - Siri, Google, and Alexa). This is my first time using Alexa at home and I gotta say - it tends to perform better at Apple and Google's offerings when it comes to the command word ("Hey <brand or assistant name>" never sounds natural) and speed.
This version also includes a SmartSensor that you can place into any room to track its temperature. Having sensors across your house helps you manage colder and warmer spots individually. We already found out (both via the app readings and empirically) that our office area tends to be cooler or warmer than the rest of the more climate-controlled environments.
🔥 🔥 🔥 🔥 🔥 / 5
---
Extra
IKEA Smart blinds
Ah, IKEA. As Jonathan Coulton sings - " I was a doubter just like you Till I saw the American dream come true". IKEA products present a fine balance between affordability and practicality - so we were intrigued when they announced a new focus on expanding their smart home offerings. Particularly for the smart blinds market, until now only very high end blinds included smart capabilities - along with a high price tag.
The pairing process was a bit confusing (the cryptic nature of IKEA illustrations doesn't translate very well when dealing with technical problems). Troubleshooting aside, they work well! Integrations with both Siri and Google make closing or opening blinds a simple voice command away.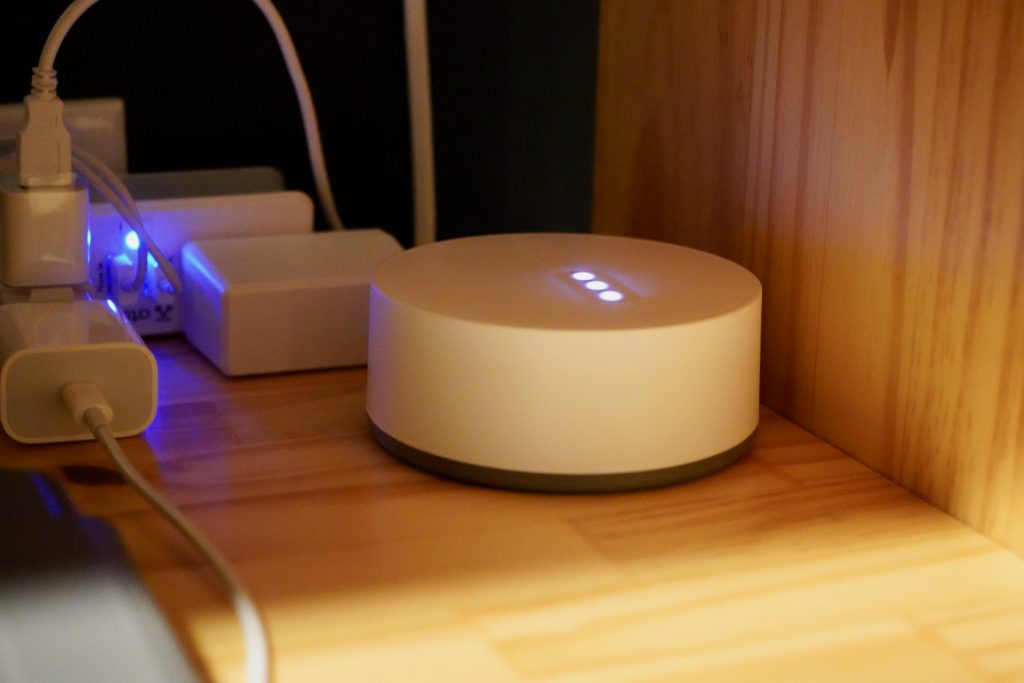 One benefit I never thought about - you can specify the percentage of how much you want the blind to be either close or open, perfect to ensure you are getting just enough sunlight to wake yourself up, but not too much to be blinded by it. At this time of year, we found that 70% works really well.
On the negative side, the motors can be a bit loud, most notably when they are operating all the same time, and they take about 10-15 seconds for a complete open/close cycle.
Our main frustration with these blinds was not even about the experience of using them, but being able to find and purchase one. The IKEA store in Massachusetts had it sold out for many months, with no clarity of when or if those items would get restocked. Their online store doesn't help - you can put items in your cart just to find out, at the very end of your checkout process - that these items can't actually be bought.
🌄 🌄 🌄 🌄 / 5
---
Kohler Smart Faucet
Yes. It is a thing. We got this out of curiosity - faucets of similar quality had the same price, now that this smart model was on a deep discount. Perhaps not a lot of people were seeing the value of a smart faucet?
Why would anyone need a smart faucet? Two scenarios - you got your hands dirty and don't want to touch anything (voice activation), or you want a specific amount of water that can be controlled by a computer (the "smart" aspect).
The hands dirty scenario: not that relevant, since this model includes motion detection under the faucet, so you can activate it very conveniently in a much more reliable way.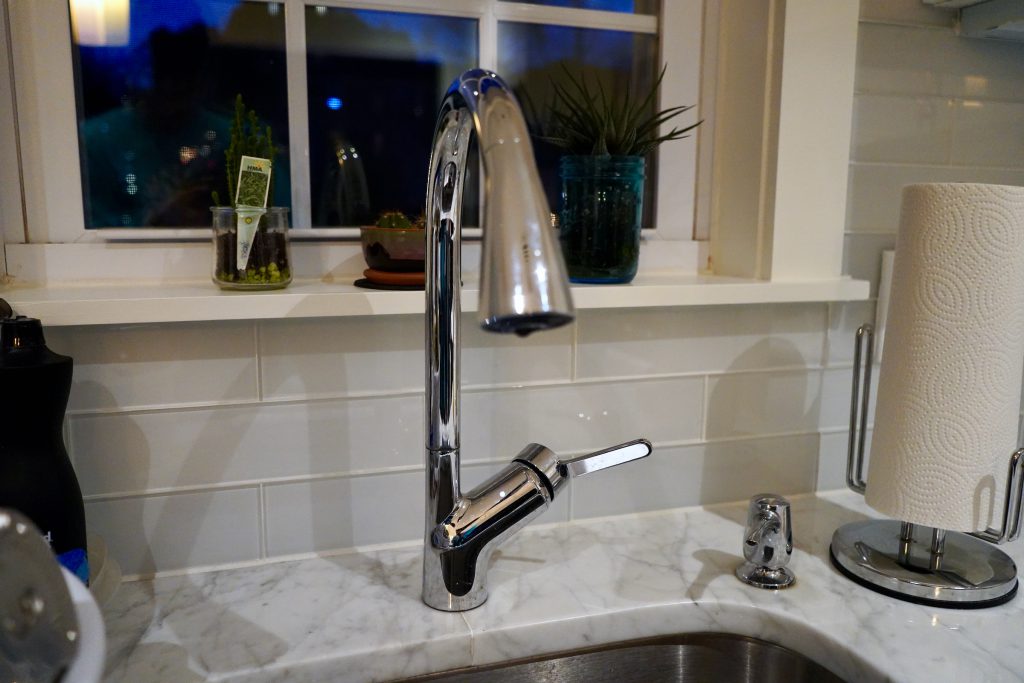 The specific amount of water scenario: pretty nice to have, however only Alexa and Google can be used to pour specific amounts. Additionally, you have to use their somewhat confusing skill-based user flow ("Alexa, ask Kohler to dispense 2 1/3 cups of water" or Google, tell Kohler to dispense 2 1/3 cups of water) - which is neither straightforward nor reliable.
Speaking of reliability, the faucet is very flakey - constantly losing the connection to the router and the login details. For some reason, turning your faucet has the same level of security and scrutiny as a smart lock. If Google can't recognize your voice with the somewhat unreliable voice match - no water for you!
🚰 / 5
---
Closing Thoughts
Smart home niceties add up over time, just like smartphone functionalities do on their year-to-year improvements - each step might look minor in comparison, but once you live with these refinements it's hard to go back.
Not everything with smarts is inherently good though (see Internet of Shit Twitter account) and there's some truth in the saying "if it ain't broke, don't fix it". But isn't that the nature of the human condition? We don't know if a concept is truly better until we can see it and use it for ourselves. For smart home gear, you have to take a leap of faith to find out.